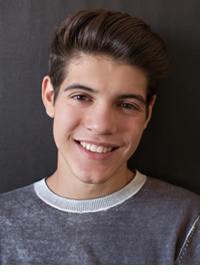 The short answer:
For most students, it does not matter which test they take. All schools will accept either test score, and most students will score comparably on both tests. Crimson Review's best advice is to pick one and prepare well for it.
The long answer:
Colleges use standardized tests as one indicator of successful academic performance during school. They have equivalency tables that compare scores across the tests. They are more concerned about the percentile ranking than the raw score for either test. All accredited four-year colleges and universities now accept both tests equally.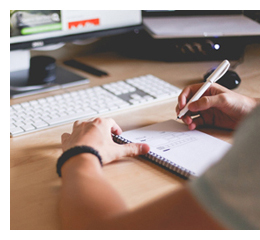 It is our experience at Crimson Review that about 80% of students will score within a few percentile ranks on both tests. However, about 10% will do substantially better on the SAT, and 10% will do substantially better on the ACT.
Unfortunately, there is no clear way to tell who will fall into which group based on a short survey or other quick method (despite what the big test prep companies might have you think). The best way to tell is to have a student take at least one sample exam for each test. This is a service Crimson Review provides for students that are having a hard time finalizing their decision on which test to take.
The main differences between the tests:
The ACT offers less time per question than the SAT
ACT questions tend to be much more direct
The ACT has a science section, which makes up 25% of the score. The SAT does not have a specific science section, though the reading and writing passages may be science-based.
The timing and structure of the optional essay differs for both tests.
Math makes up 50% of the SAT, while being 25% of the ACT.
What's the same on both tests?
Both tests have similar math, reading, and writing concepts and test at about the same level of difficulty.
They take about 3 hours without the optional essay.
With the recent change to the SAT, students are no longer penalized for wrong answers on either test
What about superscoring?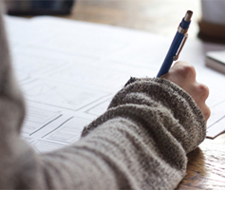 Superscoring is when colleges take the best section scores from tests taken on different dates and uses them to create a higher total score. For example, take a student that scored 630 on Evidence-Based Reading and Writing and 700 on Math on their first test date, and 680 on Evidence-Based Reading and Writing and 660 on Math on their second test date. A superscore would combine their 680 and 700 to total 1380, better than they did on either individual test. While more colleges have traditionally superscored the SAT, the practice has been growing with the ACT as well. Your best bet is to contact the admissions department of each college a student is interested in to understand their specific policies regarding test scores.
Visit Crimson Review today for expert help!